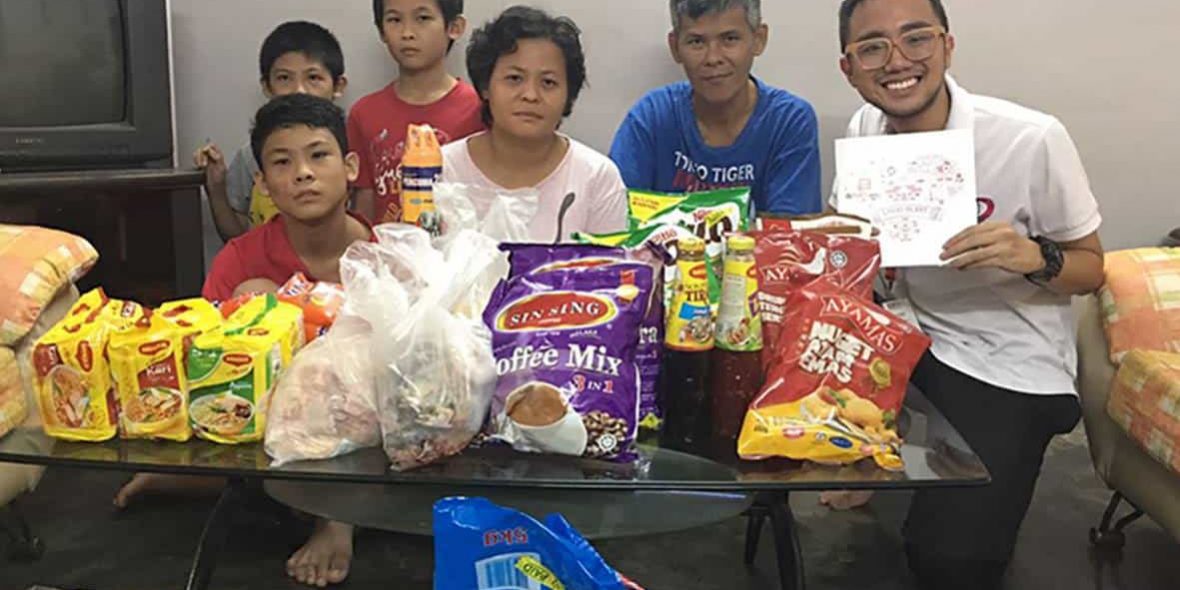 Tan Hock Chuan used to be working as a welder in iron factory with his Rm2000 salary. However, when he gets older, he started to lose his strength and then unable to work there anymore. He has been unemployed for few months due to his weak physical condition. Fortunately in March, he get a new job as a security guard in Econmart with Rm1000 salary.
Few months of unemployment makes his family unable to afford his house rental and foods. His wife, Mei Fong even tried to collect rubbish cans and cartons on the road in order to earn more income.
Great Heart Charity has helped Tan's family in her rental debt (Rm1250) and groceries for them in March so their kids aren't starving, and Rm250 rental support for April and May 2017 As a token of appreciation, Mei Fong helped us to clean the Great Heart community centre. However, they still needed at least Rm250 rental support every month because their living expense is huge with 3 kids.
陈先生曾是收入两千元的烧焊工,然而步入年迈的身躯开始不堪负荷体力活,从而失去了这份工作。他前几个月都在失业,也因为经济不景气而面对困难找工。幸运的是在最近,他获得新工作担任商场保安人员,每月有一千元的工资。失业使他的家人无法负担房屋的租金和食物。他的妻子美风甚至试图在道路上收集铝罐和纸箱,以赚取更多的收入。
耕心慈善帮助陈先生的家庭在三月份的食物,赞助拖欠房租和之后数月的部分房租。美风为了报答我们,自愿到耕心慈善社区中心帮忙打扫。
他们在5月后每个月至少需要Rm250租金支持,因为三名孩子的教育费和生活费用很大,仅仅爸爸的Rm1000 人工是无法养育一家人。希望大众慷慨解囊帮助陈先生一家。