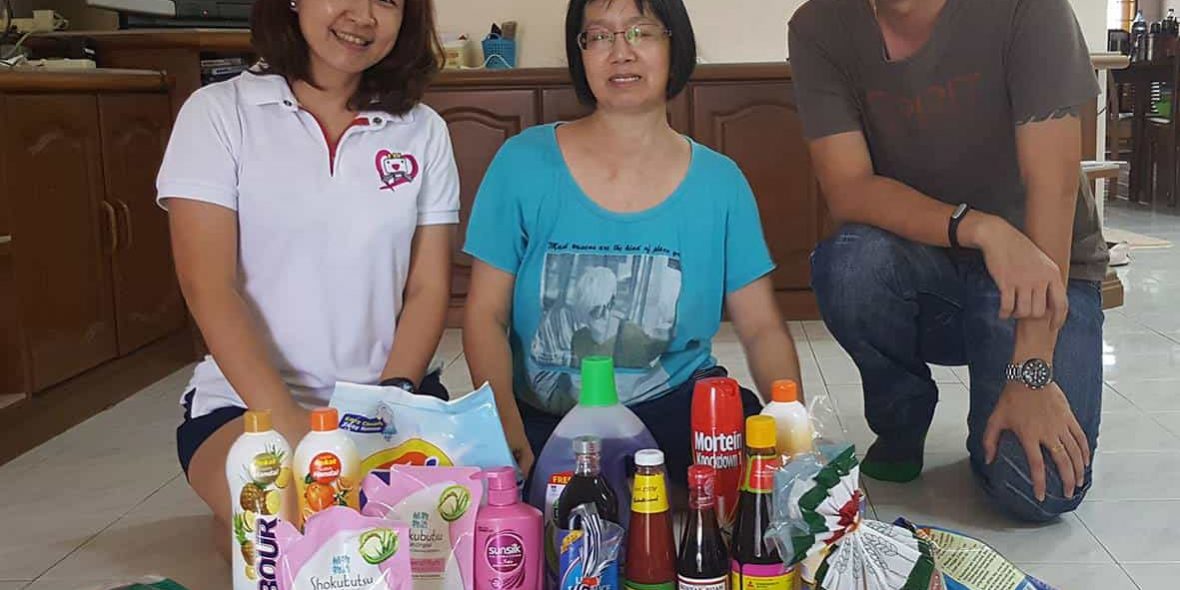 Yap Lay Hua is a single mother who undergo heart operation few years ago due to heart failure.Her husband passed away few years ago, it makes her family lost the financial support, she is too weak to work while her kids are still studying in schools and college, therefore the burden of support the family dropped to the shoulder of her eldest son who only earned Rm800 salary monthly by working as computer salesman.
Six months ago, Great Heart Charity Association has support Yap's family for Rm300 grocery support until now. In this period of time, her eldest son get another job that has higher salary (Rm1200) and her daughter who studied in college utilized her sem break fully by doing the part time tuition job.
However, Yap's family still hoping more people can help her in groceries support because her son's job is still unstable and more money is needed to cover home expense.
丈夫去年突然过世让他们一家的基本生活陷入困境。两个孩子还在念书,自己的病还要靠药物来支撑,全家靠大儿子赚的八百元来维持家计。
耕心慈善给予叶丽华女士每个月三百元的日常用品援助金(期限)。之后,儿子找到了薪金些微更高的工作。女儿也很成熟懂事,在大学放假时会去找兼职工作作为小学老师。
虽然如此,叶女士仍然希望大众可以继续支持日常用品援助金,因为现在大儿子的工作还不是很稳定,还需要一些时间来赚取更多家用来养家。
耕心慈善邀请你,一起为叶女士改善家境而出一份力。