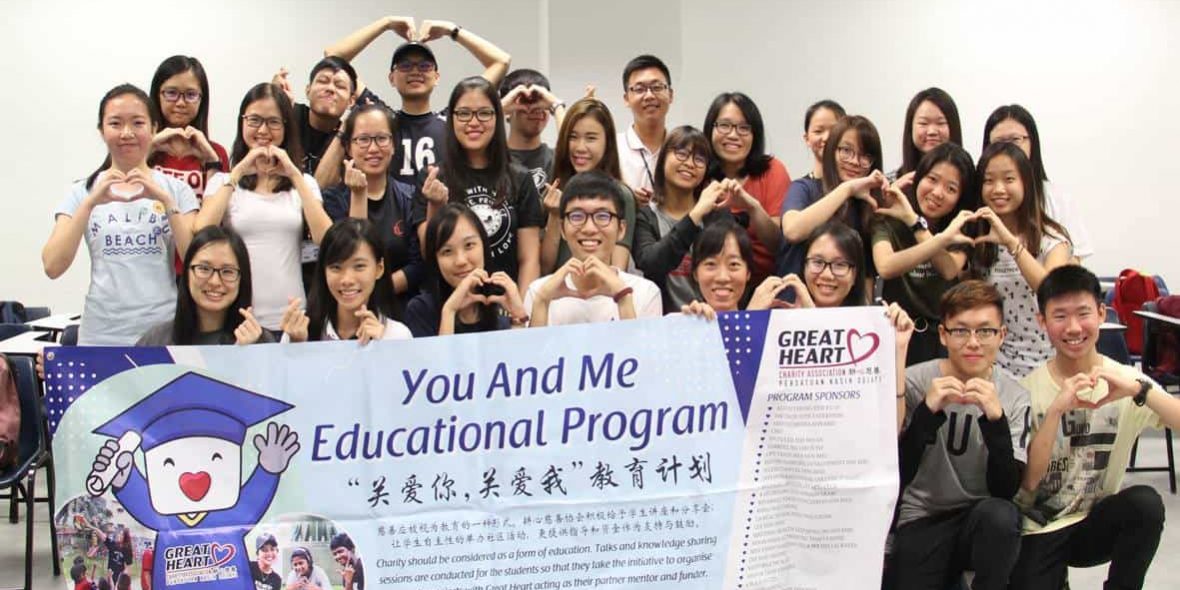 早前于五月尾,耕心慈善代表向 AIESEC in Malaysia, Sunway 和 UTAR Community Service Society – Sg Long Campus 分享了"关爱你,关爱我教育计划的讲座"。身为活跃的志愿团体,两个团体都同样的秉持着回馈社会的愿景。
"我觉得慈善是一个回馈人道主义的机会。"AIESEC in Sunway的Mike分享自己对慈善的定义。当然,慈善是一种回馈,但它更多与启发他人一同回馈。
"慈善没有退休可言,一个人的力量也能改变世界," UTAR CSS的会员,Tan Jaw Tzuu说道。"慈善是为每个人制造平等的机会。这个世界很冷漠,人们很自私,只懂得关心自己。所以慈善应该要从自己做起"。而"从自己做起"正是【关爱你,关爱我教育计划】所要在学生上培养的习惯。
In late May, You and Me Educational Program was conducted in Sunway University and UTAR Sg Long with attendees from  AIESEC in Malaysia, Sunway and UTAR Community Service Society – Sg Long Campus.
Being an active voluntary bodies in the universities, both AIESEC in Sunway and UTAR CCS hold strong to the value of delivering positive impact to the society.
"I think it is an opportunity to contribute back to humanism", said Mike, one of the AIESECers when they were asked about their definition on charity. Indeed, charity is about contributing, but it speaks more about inspiring others to re-contribute.
"There is no retirement in charity and no one is too small to make a change", said Tan Jaw Tzuu, one of the member in UTAR CSS. "Charity is about creating equality among the people. The world is unconcerned and selfish and that we have to take the lead to change the people and the world". Taking the lead is indeed the result we wish to develop on the students after every You & Me Educational Program.
YOU AND ME EDUCATIONAL PROGRAM   关爱你 关爱我 教育计划 讲座分享会