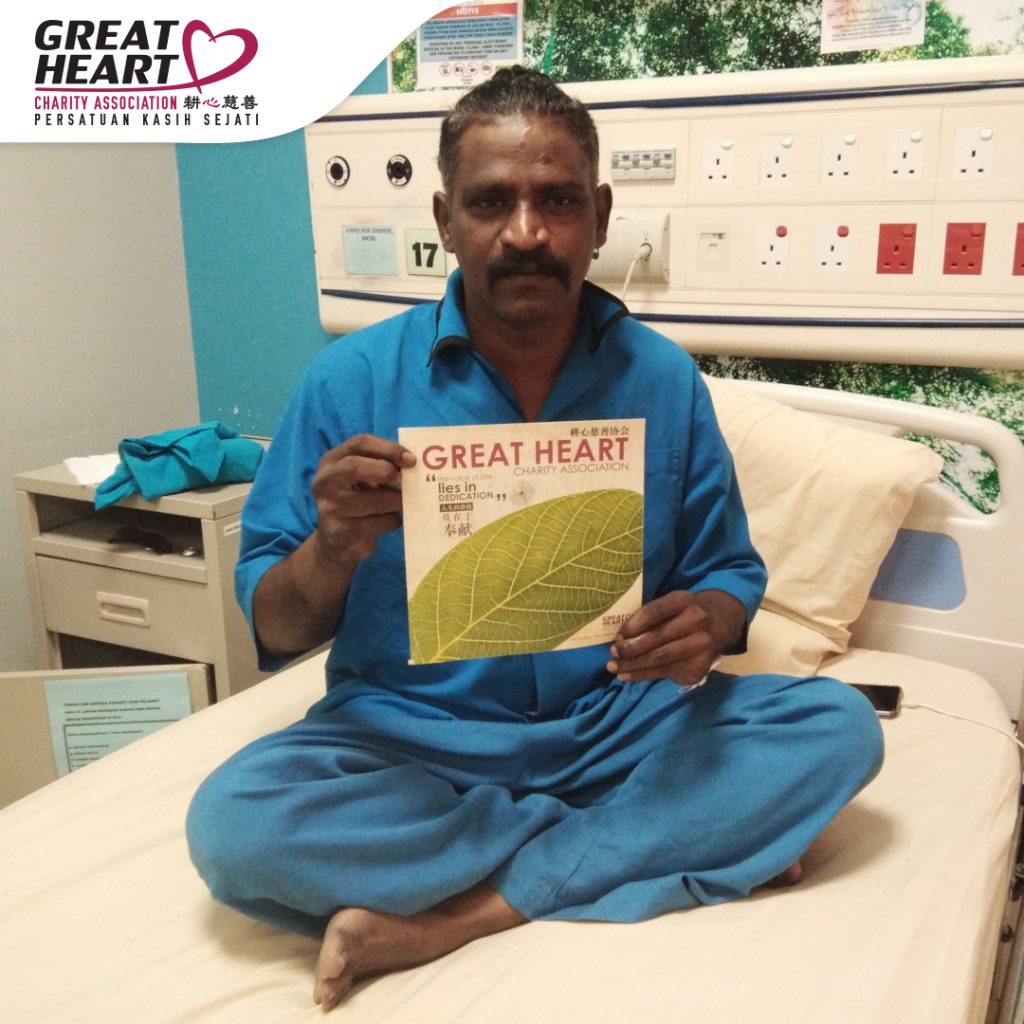 Meet Mr Perakash, a 45-years-old factory worker who lives alone at his sparsely furnished room in a small apartment. His life changed tremendously when he was diagnosed with heart illness. From being a proud husband and father, he's now fighting for his own life all by himself.
However, this doesn't stop him from believing that everything will be fine someday. He took a hard decision to let go of his wife and children, as he doesn't want to burden them with his situation.
Despite the pain, Mr Perakash still comes out smiling and continues working to provide money for his children. Happy tears flow whenever he gets to see his children, whom have become his pillar of strength. Having strong motivation to cure his illness, he asked for help to go for angioplasty treatment.
Seeing how inspiring his will to be healthy, Great Heart Charity decided to offer financial aid for his angioplasty treatment. After the operation, he now managed to work normally.
Although no one knows what he might go through next, we hope everyone will be able to learn from Mr Perakash to maintain a positive mindset even at times of adversity!