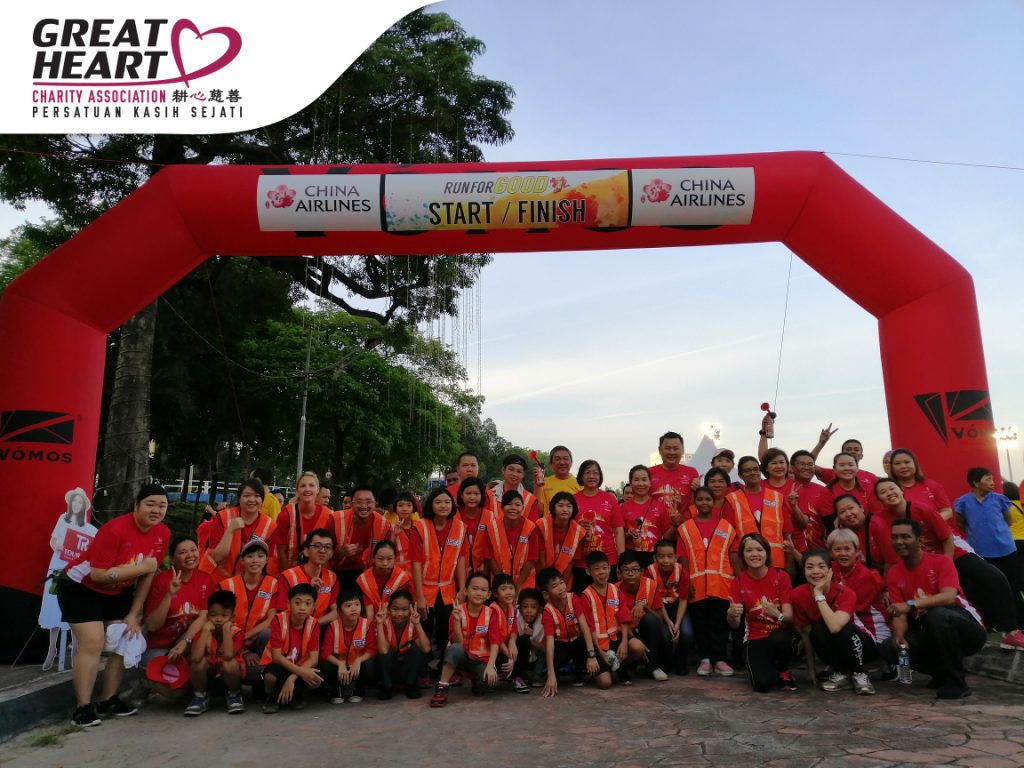 Run For Good, Run With Great Heart 2019 was a success!
A charity run was organised by a local travel and tour agency, World Connection Travel Sdn. Bhd. (Tour Rite) at Padang Timur on last Sunday and attracted more than 1,000 participants in joining the good cause. RM20,000 was raised to co-organiser, Great Heart Charity Association, to support their mission in helping the underprivileged groups.
Tour Rite took the initiative to be the first travel and tour agency in Malaysia to organise charity run and raise fund for charity association. The category of the run includes 10km Men's Open, 10km Women's Open, 10km Men's Veteran, 10km Women's Veteran and 3km Fun Run for underprivileged group. Many parents are seen participating with their children, treating the run as their family day.
Thank you Tour Rite for choosing Great Heart Charity as the charity partner as well as fundraised RM20,000 for Great Heart Charity in supporting our mission of helping the underprivileged groups!
Lets check out the galleries below to see the happenings on event day!
The Star

Online version: https://www.thestar.com.my/sport/community-sports/2019/06/24/running-to-help-the-less-fortunate/
星洲日报