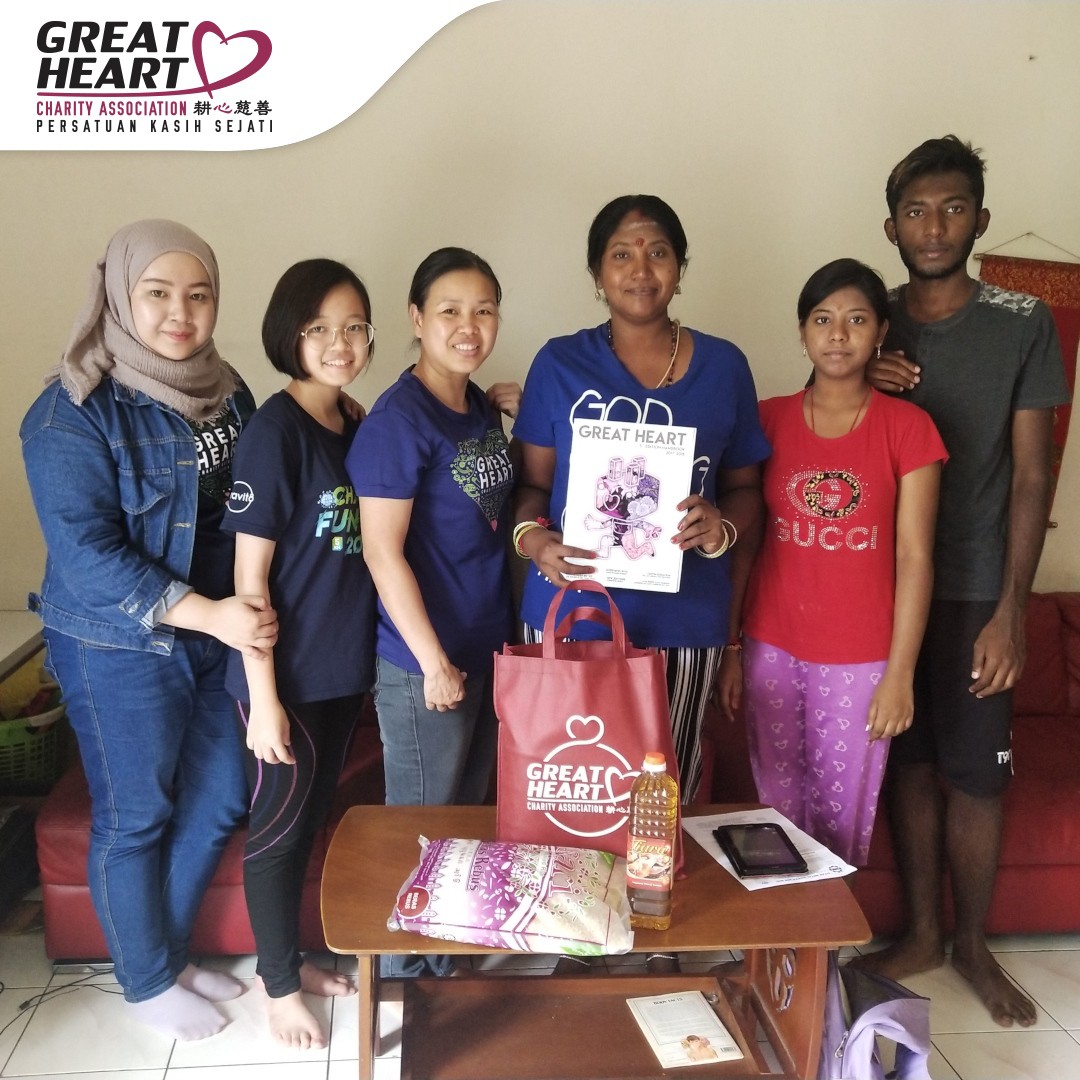 "Today's visitation has truly shown me the meaning of how to be more grateful with my life, just as the beneficiaries are always grateful with theirs." said Salina, one of the 4 volunteers who made an early Deepavali grocery distributions to our beneficiaries on 12 October to prepare for Deepavali celebration in 2 weeks' time.
On the grocery distribution day, GHCA's social workers were divided into 2 teams to follow up for the visitation to homes of the 10 beneficiaries in Klang and Kuala Lumpur.
It was truly a meaningful day for both GHCA's volunteers and the beneficiaries as the visitations have lifted smiles on everyone's face!