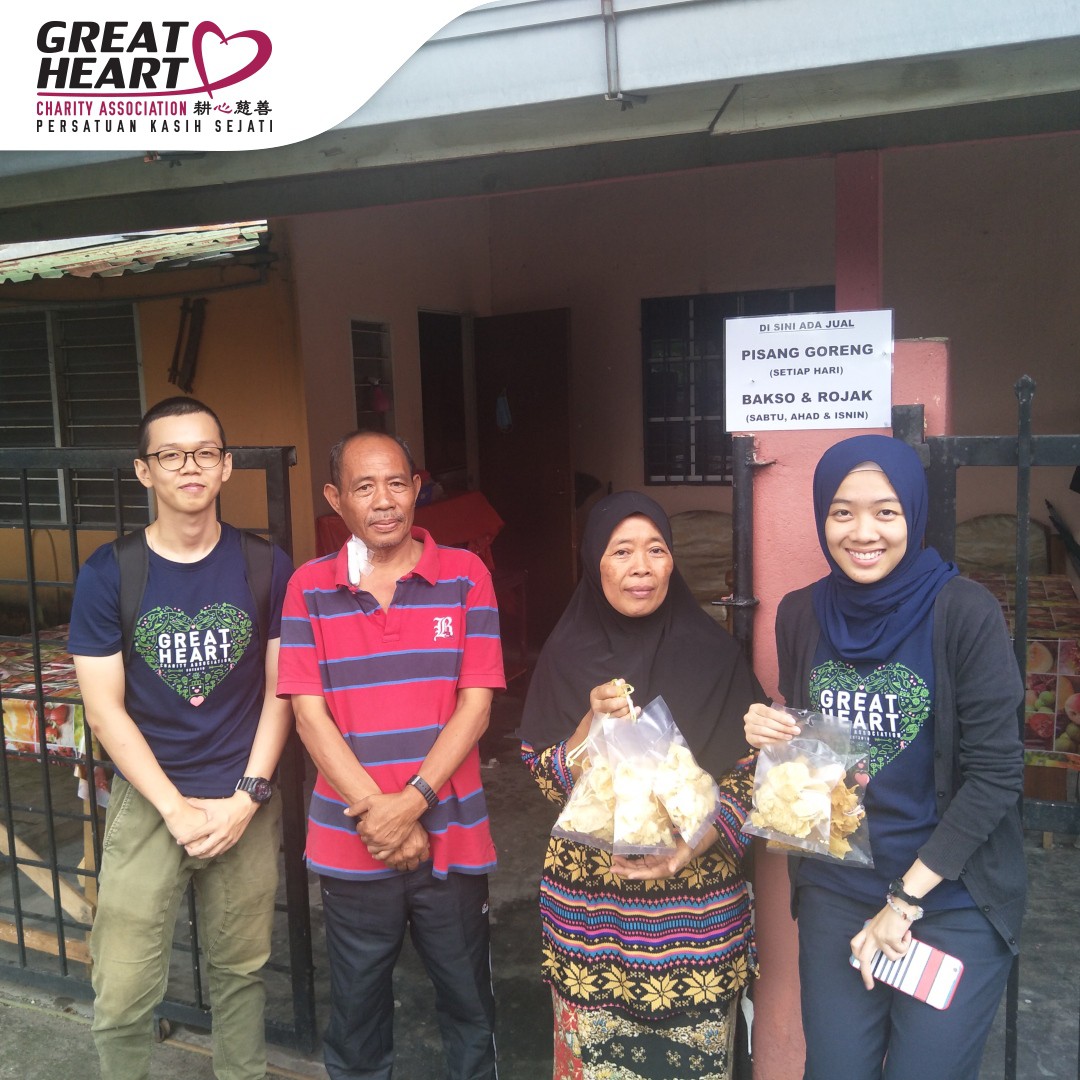 "Although I was sick, I didn't want to sit down doing nothing… I was trying to help my wife…" he explained to GHCA assessment team on why he wanted to sell banana fritters and rojak.
Hussen bin Abdullah is a 59-year-old kidney patient who suffered from diabetes 18 years ago. He has been living in a small and stuffy room with his wife, Mukaromah, who has always been by his side throughout their life. She worked as a house cleaner with monthly income of RM800 in order to cover their household expenses.
Due to Hussen's kidney failure, he has to undergo dialysis treatment that costs RM1,950 monthly. His wife was unable to pay for such a huge amount of dialysis fee. Hussen on the other hand used to work at the construction site before becoming a cleaner, but is now forced to stop working due to his worsening health condition.
But he didn't stop there. To overcome their financial challenge, the couple has been recently selling banana fritters, rojak and other traditional cakes at their housing area everyday to earn some living income.
Inspired by his self determination to push forward for a living, Great Heart Charity has decided to subsidize his haemodialysis treatment fee for 7 months from July 2019 to January 2020 with a total amount of RM1,500 monthly, via collaboration with CARI Internet's online crowdfunding that has recently succeeded in reaching its total fundraising target.