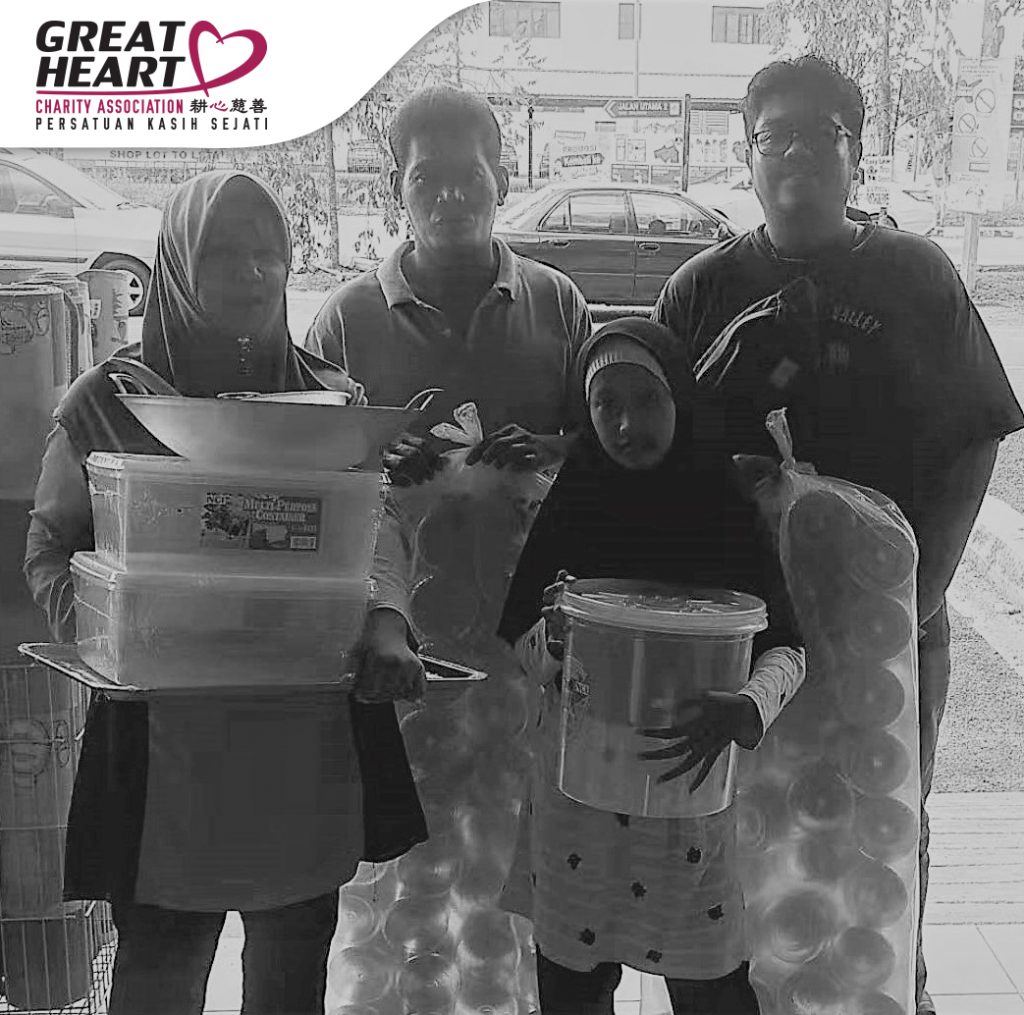 Hamiza, who I personally referred to Great Heart, is a lady who lives with her husband and two daughters, one of them having disabilities. Her husband earns a little over RM1,300 a month while she stays at home to take care of their daughters.
Their lives didn't always look like this. After a motorbike accident, her daughter suffered a serious head injury that impaired her thinking. With her daughter now having to study at a special needs school, she and Hamiza both stayed in the city while the rest of the family moved back to their hometown in Kedah due to the financial strain.
When I first met Hamiza, I thought that she was lazy because she had quit her job after the accident. However, after going grocery shopping with her and her daughter, I soon realised that taking care of her daughter was a full-time task. Hamiza's daughter would often have lapses of memory, and would go missing during these shopping trips and be found under the cashier counters or standing around staring into the distance.
I was happy that Great Heart decided to help Hamiza and her family. With the RM300 given allowance for groceries, Hamiza spent every cent wisely, choosing only what she needed. I was so touched when they thanked me repeatedly every time I took them shopping at the end of the month.
Soon after, Hamiza decided to open a stall selling keropok with her husband, and plan to supply their keropok at other food stalls in the area to supplement the family's living expenses while still having time to look after her daughters.
From this experience, I learned to always be grateful for what I have. We always complain about how we don't live luxurious lives, but there are always people out there who have lived harder lives. Though life is hard, we should still move forward and be grateful for what we have!
Ahmad Zawawee
Accountant, Great Heart Charity Association